What we do
Survey and Issue Research
Strategy Development and Ongoing Strategic Advice
Message Development
Print and Electronic Production
Digital and Social Media
Phone Campaigns
Public Relations
Opposition Research and Candidate Vetting
D² Research Services
D² Strategy and Research, LLC., conducts both qualitative and quantitative research to give its clients the best and most advanced intelligence available to conduct a winning campaign at the ballot box, with the legislature, or in the court of public opinion.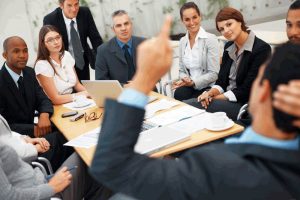 Research services available are:
Focus Groups
Traditional Public Opinion Surveys
Baseline and Messaging Political Campaign Surveys
Tracking Surveys
Interactive Voice Response / IVR Polls with or without Cell Phone Supplements
Web-based Surveys
Executive Interviews
OPPOSITION RESEARCH AND CANDIDATE VETTING 
REVIEW OF PUBLIC SERVICE RECORD
Review of actions as an elected official including legislative, absenteeism, committee review, in-office spending, and history of lobbyist gifts
NEWS & SOCIAL MEDIA AUDIT
Review of media interviews, quotes, and position pieces including, but not limited to letters-to-the-editor, radio and television appearances, and blog posts. Review of all social media sites.
PERSONAL BIOGRAPHY AND BACKGROUND REVIEW
Analysis from birth to present including confirmation of stated education, property held, property and income tax payments, review of all businesses, and assets held.
PROFESSIONAL ACTIVITY
Review and confirmation of stated professional licenses, consumer reviews of businesses owned, other areas as needed.
PUBLIC RECORDS
Review of public records, including court actions, property tax records, lawsuits, and liens.
What sets D² apart from our competitors is our understanding of advanced analysis techniques. We will go beyond the toplines and cross tabulations to employ market segmentation and regression analysis to give you a clear understanding of where your campaign starts and how it can get over the finish line. D²'s analytical analysis will pinpoint the most persuasive messages to get the attention of your constituency, and, more importantly, will identify those most persuadable and the messages that resonate with that group.